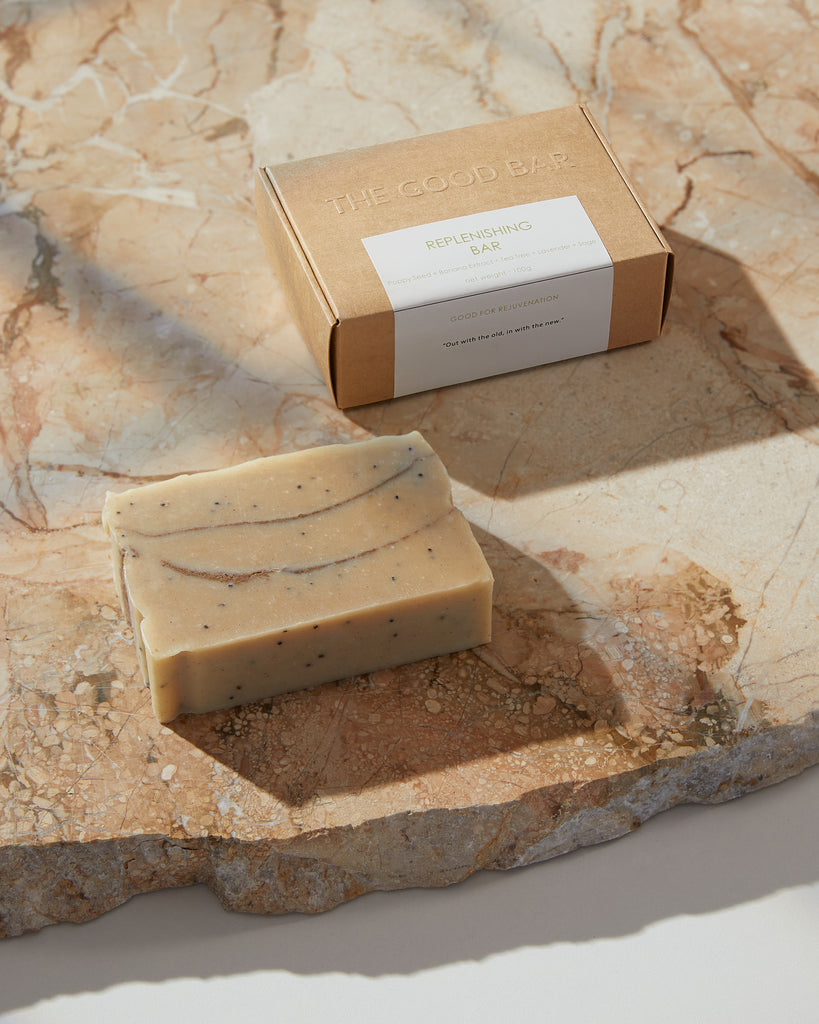 $14.00
$0.00
Replenishing Bar
Poppy Seed + Banana Extract + Tea Tree + Lavender + Sage
Good for rejuvenation
"Out with the old, in with the new."
Reap the benefits of replenishment! Enzyme bars are like magic for the skin.
They don't irritate in the way typical acids will, even with frequent use! Enzyme cleansers dissolve residual makeup and break the bonds between dead skin cells, helping the old skin scrub off. Dissolving dead skin cells leads to a smoother complexion, less congestion, and less acne - all without disrupting your skin's natural pH and rhythm. Poppy seed is a powerful antioxidant that reduces skin inflammation, and promotes skin health. 
Lather up your hands and cleanse your face, or rub the bar over your whole body for light exfoliation. This bar is safe for all skin types.
net weight: 100g/bar
ingredients: olive oil, butyrospermum parkii (shea crude) butter, coconut oil, simmondsia chinensis (jojoba) oil, vitis vinifera (grapeseed) oil, ricinus communis (castor) seed oil, sodium hydroxide**, rhassoul clay, papaver somniferum (poppy) seed, lavender oil, salvia officinalis (sage) oil, melaleuca alternifolia (tea tree) oil, citric acid, aqua (distilled) water

**none remains after saponifying oils into soap + glycerine